Welcome to our business site!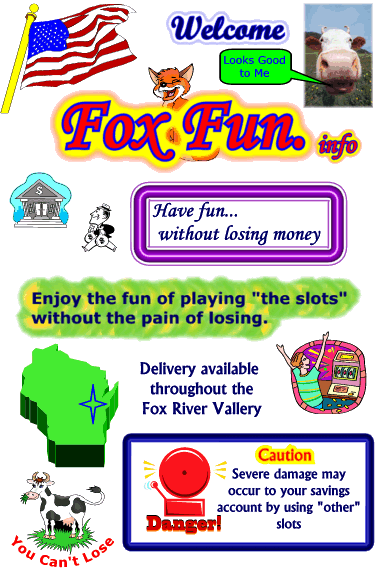 Fox Fun offers you real casino style slots, complete with the sounds, lights and coins. Ours are different in one very important way, you have the key. You get to keep the winnings and if you lose, just pay yourself.

To view slots, click on the "Slots" page on the left. For contact information click on the "Information" page.